KPI academy is a leading global academy specialized in business performance indicators. KPI academy seeks to provide consulting, training, and professional certification services to commercial, government, and non-profit organizations worldwide. KPI academy specializes in helping the companies and establishments:
Transform the companies and establishments to approved and accredited workplaces.

Build complete performance indicators

Improve the whole performance of the organization.
KPI academy has high professional and qualified advisors and trainers through the world. KPI academy provides high professional techniques of teaching and training to the employees at the organizations and companies, as well as the establishment.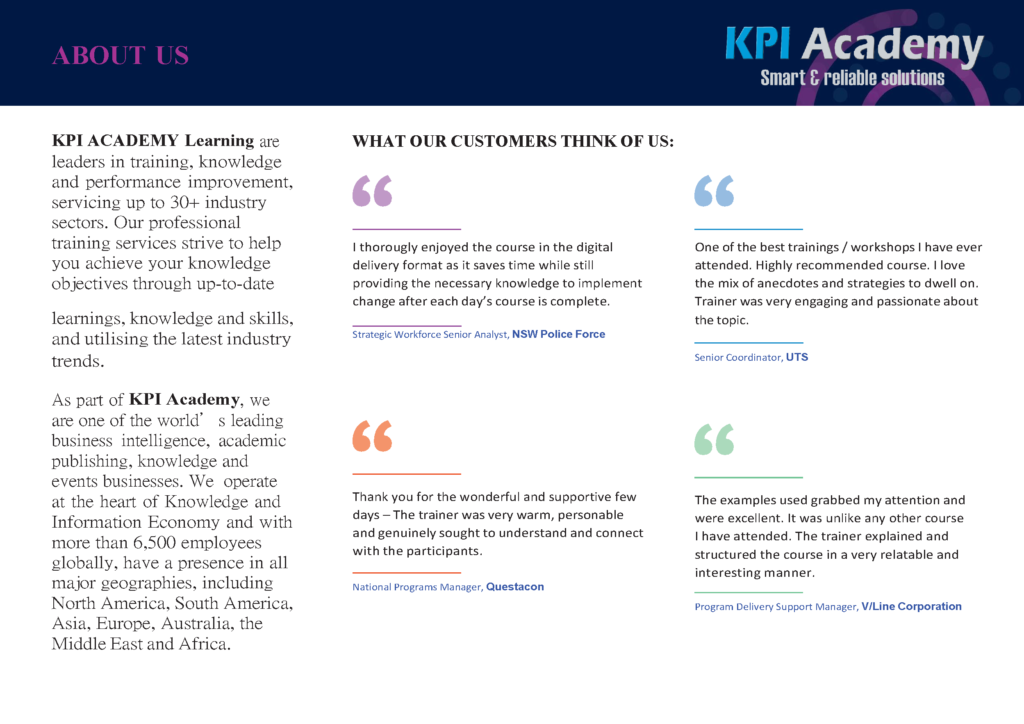 Empower the organizations to reach the highest level of performance
Provide integrated performance indicators and solutions through high educational programs and advisory services.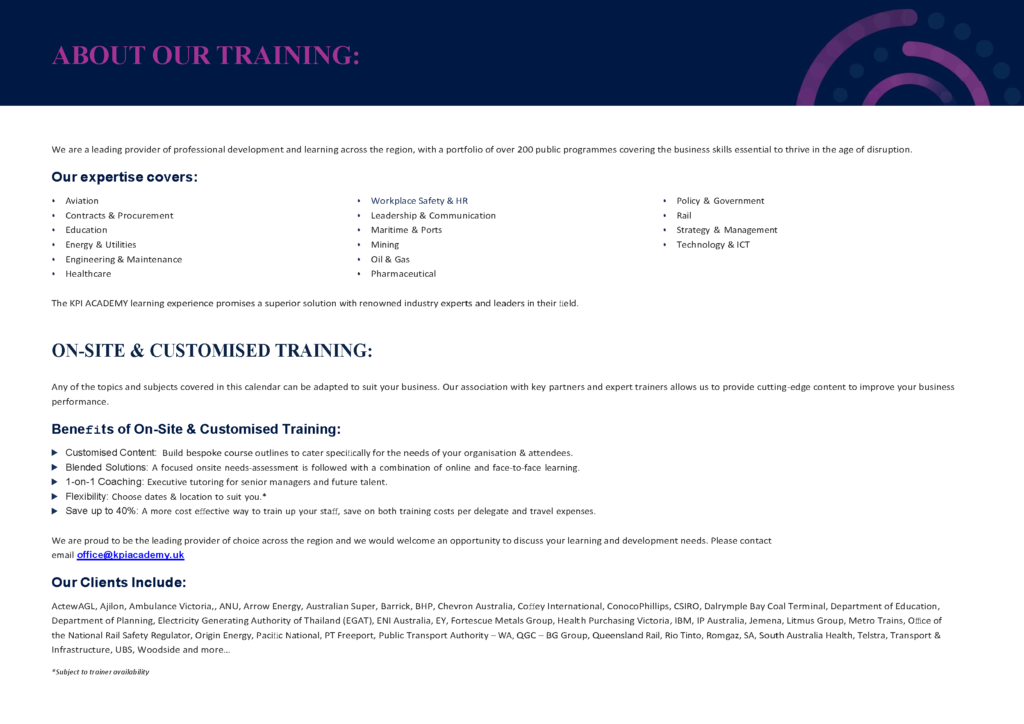 Offering effective and innovative training in-house and online training courses.
Best expertise through the integration of multidisciplinary global expertise.
Fairness, modesty and friendship for our customer.
Provide the expertise and opinions based on specific data.
Provide key principle for prioritization and getting things done.